Written by Bob Maehrlein
Monday, 18 February 2008 05:28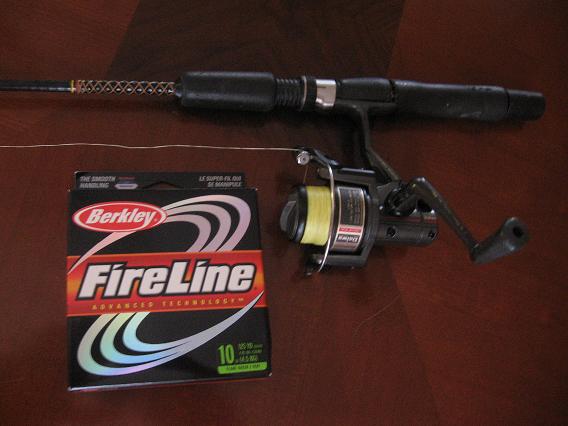 Fishing for winter flounder doesn't require any fancy gear. Almost any rod and reel combo in your arsenal will work as long as you don't go too heavy. I like to fish as light as possible for these flatties. And since most of my flounder fishing is done in less than 15' of water, I can usually get away with it. My preferred outfit is a 5' to 6 1/2' light to medium light power rod and a small spinning or bait cast reel loaded with 6-10# braid. Berkley Fireline, Power Pro, Sufix and Stren Super Braid are all popular brands. The combination of shallow water and the fact that none of these fish are going to make a long run, means you're not going to need a whole heck of a lot of braid on your reel. And since a lot of folks like to fish multiple rods when flounder fishing, this can save you a ton of money. I would recommend a top shot of about 30 or 40 yards on each spool. That means you can buy one 150-yard spool for about $15 and have enough to fill four rigs! Terminal tackle is very simple as well. A few hooks, some sinkers, and hardware are all you're going to need. You can leave the top water plugs and butterfly jigs at home on this trip! (Although, I think that's a note for myself.)

You can buy pre-made flounder rigs at any bait shop, Dick's, or Wal-Mart. Another option is to tie your own. If you choose the latter you'll need to pick up the following:

two packages of snelled hooks (Chesterton, size 9 or 10)
a bag of small 3-way swivels
a bag of duo lock snaps (size 6)
some corn beads (if the snelled hooks don't already have them)

a bag of 1" - 1 1/2" curly tail grubs in yellow and/or chartreuse

a piece of small diameter surgical tubing (optional)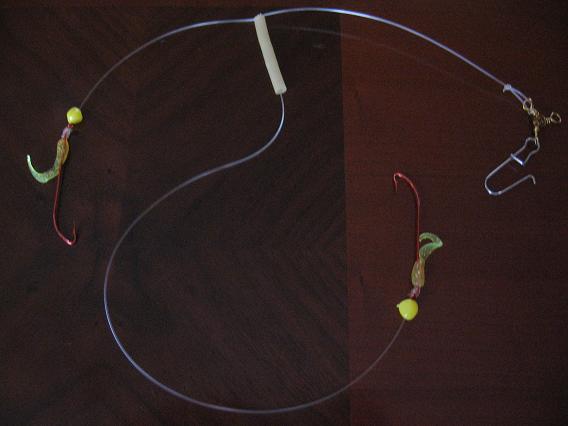 To tie your rig:

take two of the snelled hooks and add corn beads on the line (if not already supplied)
next, tie a small dropper loop in the middle of the leader.
slide a short, 2" section of the surgical tubing over the loop of the other snelled hook and onto the line (optional)
make a loop to loop connection by passing the end loop of the second snelled hook through the dropper loop on the first snelled hook and then bringing the second hook through its own end loop
then just slide the surgical tubing up over this connection. This will make this connection neater and will add some stiffness there to help the two leaders stand out from each other.
loop your 3-way swivel to the end loop of the snell you made the dropper loop in.
attach the duo lock snap to the 3-way.

The finished rig should look something like the above photo,
Read more tips in the forum by clicking the below Link.
Read more here in our forums